eSai has a team of competent mechanical, electrical and energy engineers trained and certified in various energy engineering fields to provide excellent service to our clients.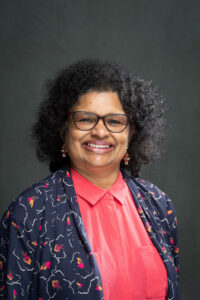 Nandini Mouli, Ph.D.: President/Founder, eSai
Dr. Nandini Mouli has extensive experience originating and managing all aspects of clean energy businesses. A serious entrepreneur with expertise in building new businesses, directing and consulting for public and private sectors, she has demonstrated superior leadership skills and an impressive ability to attract high energy-progressive clients and has undertaken design-and-build projects utilizing industry best practices. As the Principal of eSai LLC, she manages business development, funding and implementation of clean energy projects for her public/private sector clients.
Some of Dr. Mouli's other accomplishments:
Inventor: 49 US and International patents in chemical and energy fields: Recently issued: US9777204 B2, (Oct.3,'17), US 8668791 (Mar.'14); US 8663494 (Mar.'04); US 8535555 (Sep.'13); US 8529786 (Sep.'13); 8,383,004 B2 & US 8394386 (Jan.'14),8529786 (Sep.'13),US 8946846(Jul '13),US 8101094(Jan.'12), US 80718 (Jan.'12).
Author: Over 10 technical papers on carbon abatement, climate change, green buildings, Distributed Energy Services and Microgrids.
Board-of-Directors: National Council on Women in Energy and Environmental Leadership (CWEEL), Association of Energy Engineers (AEE), Angstroms Inc., HACSI and an honorary advisor to the Maryland Clean Energy Center (2017).
President: Association of Energy Engineers – Baltimore.
Board-of-Trustees: UHJT, HTA and GBT and Advisor for Inter-Faith Coalition on Climate Change
Moderator: Panel discussions on Microgrid and Energy Storage (Nov.'17), many clean energy and "You be the Chemist" National competitions
Education: Ph.D., Six Sigma Black Belt, DOE-Superior Energy Performance, Rapid Marketing Assessment/Rapid Value Assessment Certifications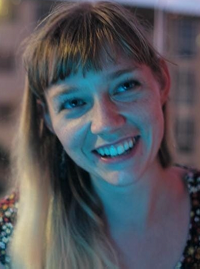 Hannah Aiken, BS
Hannah is an energy engineer with a deep passion for energy efficiency and experience in solar industry.  She is assigned to support the Dominikn Energy clients in the greater Richmond area. As an ultramarathoner and trailrunner, the outdoors is a place of refuge for her and she feels a calling to be a steward of the environment.  She is eager to help businesses utilize energy efficient technologies and positively impact the health of the planet.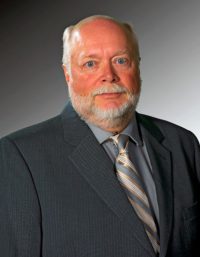 Robert L. Ehrhardt, BS, PE, LEED AP BD+C, CEM, GBE
As a Senior Mechanical Engineer, Robb supervises the mechanical aspects of project design, assigns tasks to support staff, prepares project budgets, writing proposals and attends client interviews. He has over 30 years of experience in designing, writing specifications for HVAC, plumbing and fire protection systems and performing HVAC load calculations and preparing energy models.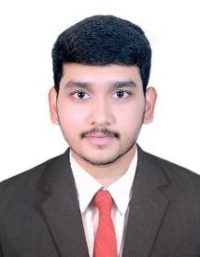 Thiru Gudluru, MS.
As a Senior Energy Engineer, Thiru, reviews whole Building Energy Modeling, conduct s ASHRAE level 3 and 2 energy audits and recommends right measuress for upgrades to clients. He has extensive experience working with state energy offices in promoting energy conservation strategies for courthouses, data centers, university and education institutions.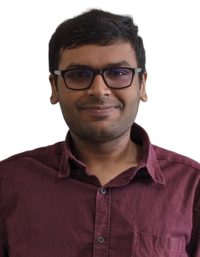 Ven Peruri, Energy Engineer, M.S., CEM
Ven Peruri is an Industrial Energy Engineer with over 4 years of experience working at DOE-Industrial Assessment Center. He has a Masters in Energy Engineering from University of Missouri and is CEM trained.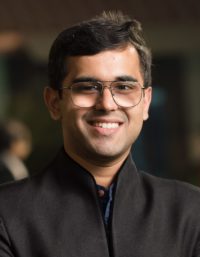 Soham Joshi, Energy Engineer, M.S.
Soham Joshi is a Mechanical Engineer with Masters in Mechanical/Energy Engineering from College Park. He has significant experience working with Maryland Department of General Services in the EV infrastructure development and energy analytics programs.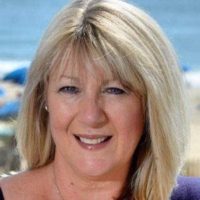 Kathy Magruder
Ms. Magruder is the Executive Director of the Maryland Clean Energy Center (MCEC), a corporate instrumentality of the state created to advance the adoption of clean energy products, services, and technologies. In addition to administrative and budget management for MCEC she in engaged in government and industry stakeholder relations, event production and innovation advancement.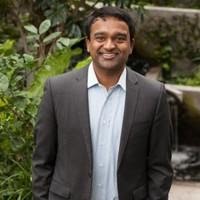 Vikas Mouli
Vikas Mouli, a Principal at JLL Partners, NY, is an investment professional at hybrid public and private investment firms.  He is focused on M&A and buyout transactions, in sub-sectors including power generation, electricity transmission & distribution, renewable technology, and infrastructure.  Vikas guides eSai LLC in strategies, legal and contract management.  Vikas holds an MBA from Harvard Business School and a BA in Economics from Harvard University.